Seal Coating and Striping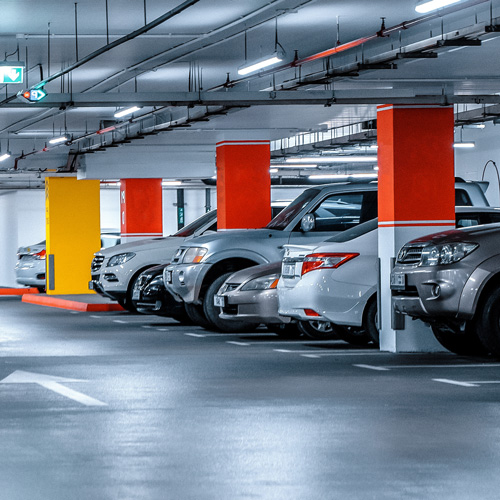 With all of the rain, snow, salt and UV rays your pavement endures in the Denver metro area, seal coating is your secret weapon to improve the life and appearance of your parking lot or garage. Edge's professional team has the knowledge and expertise needed to ensure that sealcoating applications are applied correctly and efficiently. Whether you need your parking lot or driveway resurfaced or are looking for preventative maintenance services to keep your pavement in top condition, investing in professional sealcoating is the best choice for long-lasting protection against wear and tear.
Sealcoat
Taking care of your parking lot or garage requires more than just cleaning. Sealcoating is another important element of maintenance. We apply a sealcoat over asphalt, which helps protect against daily wear and tear.
Sealed asphalt is better protected from traffic, sunlight, salt, moisture, and oil and gas from vehicles. It's also easier to clean and lasts longer than unsealed surfaces. A sealcoat protects your asphalt surfaces and gives them a beautiful shine that enhances their appearance.
If you aren't sure whether your asphalt is sealed or if it's been a while since you've had your lot re-sealed, it's probably time to schedule service. Call Edge today to request a quote.
Striping
Striping is an essential feature of every parking lot. High-quality line striping creates direction, minimizes confusion, and makes your property safer to use.
Customers, residents, and visitors all have certain expectations when it comes to garage striping. If they become confused while navigating, it can lead to a negative experience that reflects poorly on you and your business. As such, it's important to consider whether your current striping patterns are serving you well.
We provide professional striping services that are clear, neat, and long-lasting. We can also advise you on the most efficient way to configure your striping and offer insight into local regulations that may impact the process.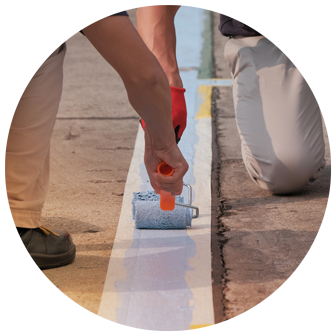 Professional Asphalt Striping
After we seal coat your pavement, Edge provides you with striping services in whatever layout suits your property. We use only the best materials and equipment to ensure a durable and long lasting stripe. Contact us today for a free quote!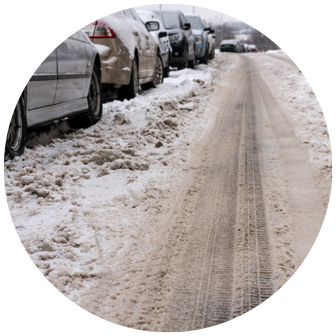 Perfect for Colorado Properties
Aside from being the most effective way to protect against water penetration and snow damage sealcoating helps melt ice quickly so that it doesn't grow more dangerous for your customers, clients, or residents.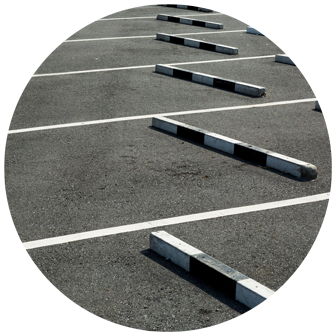 Extend the Life of your Property
When you invest in a good quality sealcoating, your money will go much further. A properly maintained and sealed asphalt surface has an extended lifetime with reduced repair costs over the long-term!